4 Video Kiosk Mode¶
Video Kiosk Mode is the solution for enterprise clients to let the users experience VR video quickly and conveniently with unattended operation. Users simply put on Pico all-in-one headsets and one or more videos will be played automatically. Pico Enterprise Assistant is the tool to customize Video Kiosk Mode.
4.1 Installing Enterprise Assistant on the PC¶
Please download Pico Enterprise Assistant application at here and install it on PC.
4.2 Follow the Manual of Kiosk Mode¶
Open Enterprise Assistant, users will see "Manual" button under "Kiosk Mode" module. Follow the manual to setup Video Kiosk Mode and deploy the configuration to VR devices.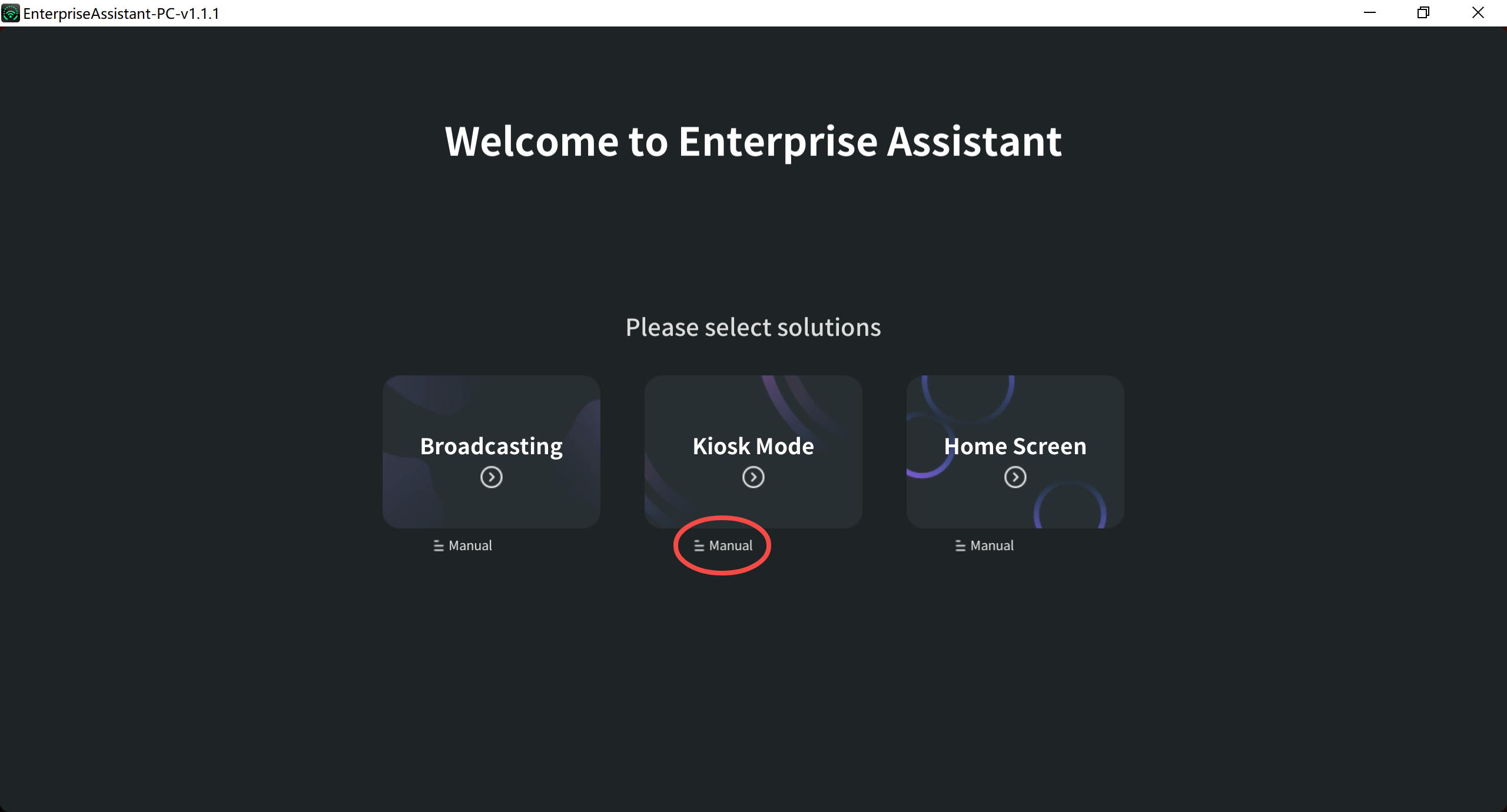 4.3 (Optional) Disable Player Boundary¶
To escape the safety boundary calibration process during system bootup, users may consider to turn off "Disable Player Boundary" option in Developer Options.